Every year on June 1st injured workers, their families, friends, labour unions and other progressive justice seeking groups gather around Canada to call for drastic changes to their Provinces and Territories Workers Compensation programs.  Although this is just one day of the year highlighted to bring attention to the trials and tribulations injured workers and their families face, their struggle is constant and story of injustice is all too common.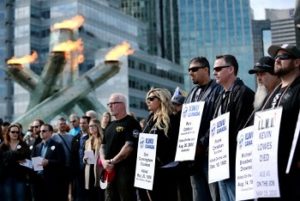 This day of recognition for injured workers and their families found its inception in 1983 when on June 1st over 3000 marchers converged on the steps of the Ontario legislature to demand a voice for injured workers in the committee meetings being held to revamp the Ontario WCB system.  By sheer numbers their voices could not be ignored and the committee capitulated to let injured workers have their say.
In May of 2008 the Canadian Labour Congress adopted a resolution to proclaim June 1st "a Canada-wide day of action to intensify the struggle for justice for all injured workers".[1]
For generations, Canada has been experiencing an epidemic of workplace injury and fatality. Our province of British Columbia is absolutely no exception.  The claims process for WCB benefits can sometimes be very long, confusing and adversarial.  As stated in the excellent 2009 report entitled:
Changes to the BC Workers' Compensation System 2002-2008, The Impact on Injured Workers "Adding Insult to Injury", A Summary Report to the BC Federation of Labour.
"In 2002, major changes began to be made to the laws and policies that govern the workers" compensation system in British Columbia.  Those changes were initiated by the Liberal government after an aggressive lobbying effort by employers.  The employer lobby advanced the inaccurate view that the system had become economically unsustainable.  The resulting changes were based upon no discernible principle other than that of reducing costs for employers.  In that regard, the changes were very successful.  But these changes have come at a profound cost to workers and to the treatment and benefits that injured workers receive under the compensation system.  The combination of the 2002 legislative amendments, ongoing policy revision, and structural change have resulted in the following changes to the BC Workers" Compensation Board (WCB) and to compensation benefits for injured workers:
functional pensions are now payable only to age 65 rather than payable for life;

appeal processes have become increasingly technical, difficult to understand and inaccessible to injured workers;

the effective elimination of vocational rehabilitation assistance that helps injured workers return to the work force;

the effective elimination of pensions based on the actual long-term loss of earnings of injured workers;

benefit rates have been reduced from 75 percent of gross income to 90 percent of net income, resulting in a reduction of benefits by 13 percent;

concentration of power in the Board of Directors, including delegation of power to enact binding policy and the removal of discretion in decision-making processes;

the reduction of Consumer Price Index ("CPI") to the rate of CPI increases less one percent and to a cap of four percent in any year, and calculated only once yearly rather than twice;

restrictions on the manner of determining a worker's wage rate, primarily to earnings in 12 months prior to injury instead of a flexible or discretionary method;

wage rate determinations early in a claim, leaving errors that can"t be corrected and are applied later to pensions;

significant new restrictions on compensation for verified psychological injuries;

restrictions on compensation for permanent chronic pain and similar conditions;

inadequacy of functional pensions as they are based on an outdated Permanent Disability Evaluation Schedule ("PDES") and no review of the PDES schedule has been undertaken; and

restriction of the Board's remedial jurisdiction i.e., no ability to review and re-adjudicate prior decisions even if erroneous or to reopen claims where changed circumstances.
The most extreme consequences for injured workers are the effective elimination of loss of earnings pensions and the virtual elimination of vocational rehabilitation services.  This has had a profoundly negative economic impact on thousands of permanently injured workers and their families.
Overall, the WCB has shifted its focus from addressing circumstances of injured workers and instead is focused on cost."[2]
The only way to make sure that people don't have to deal with the trials and tribulations of being an injured worker and dealing with the WCB – is to make sure people don't get hurt in the first place.  It is important that we continue to call for reform of the Workers Compensation system here in BC, but even more importantly let us resolve to not have workers injured in the first place.  In this context, the BCFED Health and Safety Centre's mantra of "Prevention through Education" rings true.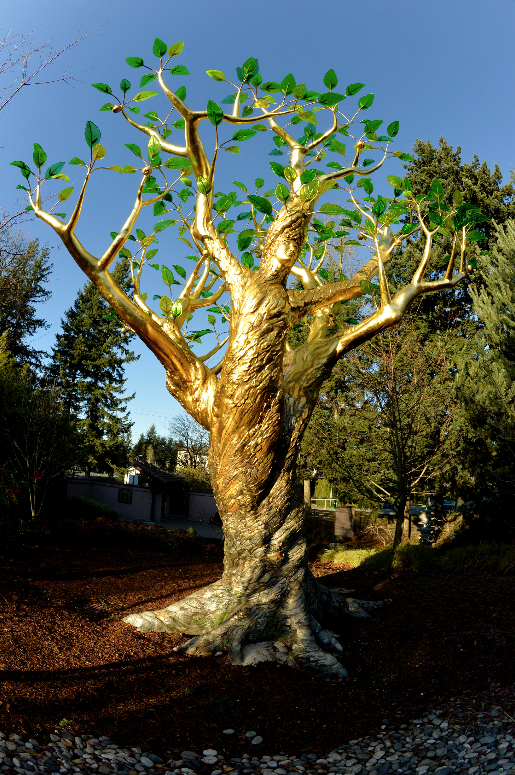 The Golden Tree Monument to Farmworkers
[1] http://injuredworkersonline.org/wp-content/uploads/2014/10/LongRoadJustice.pdf
[2] http://bcfed.ca/sites/default/files/attachments/1520-09br-Insult%20to%20Injury.pdf